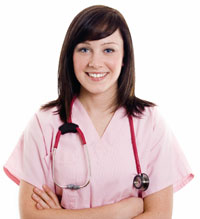 Our In-Home Nursing Services Give Elderly Adults and Seniors the Opportunity to Continue Living in Their Homes With the Help of Our Licensed Nurses and Caregivers.
Firstat Nursing Services is San Diego's only home health care agency that is certified by the Alzheimer's Association and licensed by the Department of Health Care Services.
Since 1997, Firstat Nursing Services of San Diego has been giving high quality home health, home nursing and home care for disabled, injured, and elderly people. Here is a list of some of the services we offer: personal care, companionship, meal preparation, light housekeeping, medication administration or reminders, shopping and errands.
We model our philosophy, "Where Care Comes First," each day while caring for our patients and their families. Every nurse that is employed with us has been screened as well as licensed and bonded. The types of nurses we employ include: RN, LVN and CNA. Firtat Nursing Services will come right to the patient, whether they are at home or an Independent or Assisted Living facility.
Benefits of using Firstat Nursing Services:
• Firstat Nursing Services is proud to be certified by the Alzheimer's Association
• Our patients are able to receive specific care from our nurses, trained in Alzheimer's and Dementia
• Families are comforted when patients receive compassionate care at each stage of the disease
• Family members who have been providing care for their loved one can be relieved by one of our Firstat nurses
• Firstat can care for patients who are in-home as well as patients who are in Independent, Assisted Living and Skilled Nursing Facilities