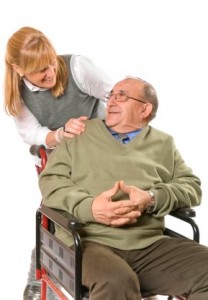 Firstat is specialized in caring for patients with Alzheimer's disease and Dementia.
Certified by Alzheimer's Association
Alzheimer's and Dementia Care
The advancement of Alzheimer's disease and Dementia, from memory loss to severe physical and mental deterioration causes patients, families and caregivers to face many challenges.
During this strenuous time, Firstat Nursing Services is here to help. Our Alzheimer's and Dementia patients are treated with tenderness and sincerity by our knowledgeable, certified and experienced nurses.